Reduced Order Models of Heat Transfer in Packaged Electronic Systems for Efficient Thermal Design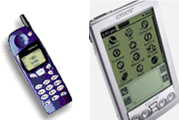 Analysis of heat transfer in packaged electronics (palm pilots, cell phones, laptops) is computationally expensive. We used model reduction tools to create a library of cheap component models that can be connected into systems and simulated cheaply. This allows optimal thermal design of complex systems.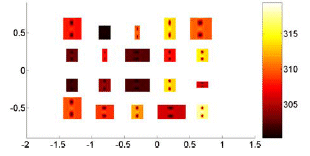 Full order model (~20000 states)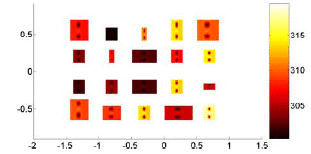 Reduced order model (~2000 states)
Full vs reduced order model of temperature on the board. The model is achieved by interconnecting chip models together, any board layout can be simulated in seconds.